When you begin exploring the state of Michigan, one thing that truly impresses you is its abundant natural beauty. It has a wide stretch of freshwater shoreline that's rarely found any other part of the United States. There are plenty of family-friendly attractions that you can explore in this part of the world. The state of Michigan is also home to numerous inland lakes.
In fact, everyone here lives within six miles of either a lake or a stream. You'll find forests that are spread over thousands of miles in Michigan. During your time spent in this American state, you'll get the chance to explore many scenic trails, golf courses, and parks. There are many beautiful cities in this state, which can be reached easily from Springport. Let's take a look at some of them here:
1. Ann Arbor
This is the most sought-after city located close to Springport. It has some gorgeous parks and a downtown that's pedestrian-friendly. You'll also get to experience a fabulous culture and nightlife scene in Ann Arbor. Among the most delightful characteristics of the city is its lively yet laid-back feel.
While taking a stroll on the city's leafy streets, you'll also come across some inviting bars and restaurants. Of course, life in Ann Arbor is not that affordable. However, it offers amenities that are usually found only in larger cities.
2. Detroit
The north-western suburbs of this city are located close to the downtown area. You'll find a lot of scenic roads in the city that meander around lakes. If you wish to indulge in some exciting activities near one of the lakes, try boating or fishing. You can also choose to spend some moments of relaxation on the shores.
There are several elegant restaurants in Detroit to enjoy some mouth-watering delicacies. While exploring the city, you can stop for a meal at any of these restaurants. Outdoor cafes would be great for some people-watching while savoring the delicious dishes.
3. Kalamazoo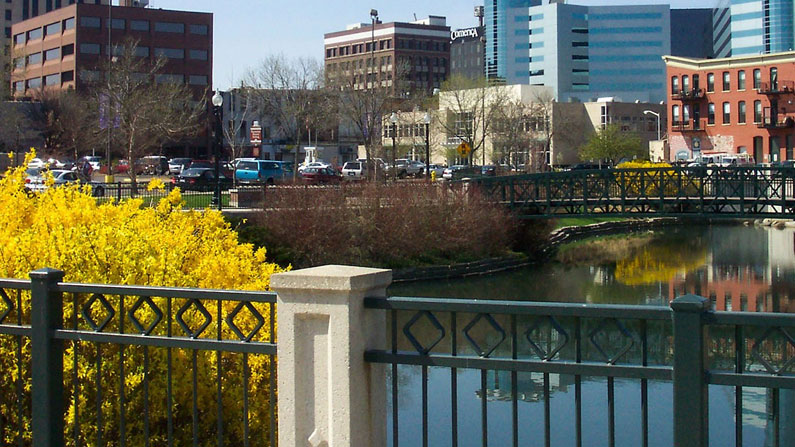 You'd certainly agree that the name 'Kalamazoo' sounds cool. This scenic riverside city has a charm that's quite irresistible. It's more of a college town and is located inland from the eastern shore of Lake Michigan. Two other charming cities of Lansing and Grand Rapids can be reached within an hour's drive from here.
Kalamazoo is also known as the 'Mall City' as it was home to America's first pedestrian mall. The walkable downtown of this city gives you the chance to explore some local shops and restaurants. This city is also famous for its peaceful riverside walks and parks.
4. Lansing
The state's cool and cultured capital is also an important center of commerce and education. There are plenty of restaurants, shops, and nightlife spots in the city owing to its multi-cultural makeup. You'll also find some impressive public facilities, museums, and art galleries while getting around in Lansing.
The city is rated highly for its housing and public schools. There are two rivers that run through the center of the city. Among the attractions you can explore in Lansing are the waterfront walks, parks, and the Potter Park Zoo.