You might be thinking about ways to have a memorable outdoor getaway. Well, you can consider camping in one of the state parks in the south-eastern part of Michigan. You can enjoy rustic camping under a clear night sky in these parks. It will also give you the chance to indulge in many other activities.
Some of them are sunbathing, hiking, and fishing. Here, we've listed some of the state parks in Southeast Michigan, where you can spend a memorable getaway:
1. Belle Isle State Park
Located in Detroit, Belle Isle is one of its two urban state parks. It is truly a green oasis in the heart of the city and is surrounded by Detroit River. The bicycle and pedestrian trails allow you to enjoy the natural beauty of this park. It is also a good place for kayak and SUP launches.
You can visit the Livingstone Memorial Lighthouse on the island. It is the only marble lighthouse in the United States. Other interesting attractions worth exploring is the Belle Isle Aquarium and Dossin Great Lakes Museum.
2. Algonac State Park
This state park near St. Clair has 1,500 acres of oak savannas and lake plain prairies. You'll come across a variety of prairie plants, butterflies, and songbirds in Algonac State Park. It is also a great place to enjoy close-range viewing of freighters passing through the Great Lakes. The park is extremely popular among tourists owing to its excellent facilities for camping, trap-shooting, and picnicking.
3. Hayes State Park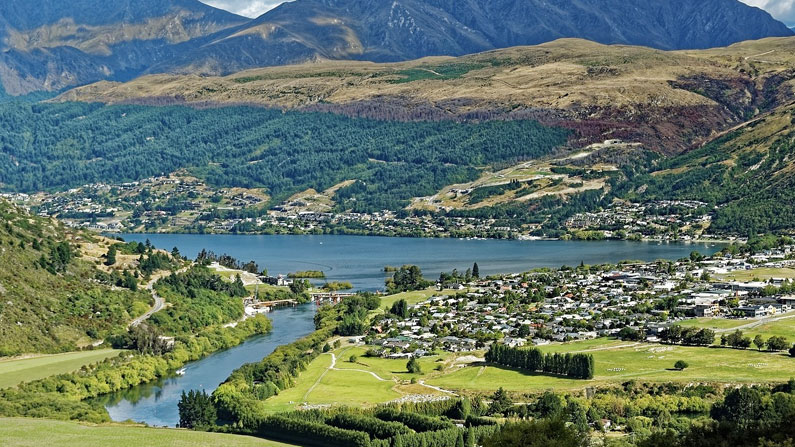 Hayes State Park offers you some pleasant natural surroundings to escape the hustle-bustle of the neighboring cities. This state park is located in the fascinating rolling Irish Hills of south-eastern Michigan. Some tiny inland lakes surround the park and provide access to the lakes Wamplers and Round. You can enjoy boating, fishing, and swimming in these lakes. The park is also a great place for camping.
4. Dodge State Park
You'll be able to experience thrilling outdoor recreation in this small state park located in Waterford. While exploring the park, you can get to the banks of Cass Lake. The one-mile shoreline offers you the chance to try swimming, fishing, and boating.
5. Sterling State Park
Offering plenty of opportunities in outdoor recreation, this is the only state park on Lake Erie in Michigan. It can be reached with an easy drive from Toledo, Detroit, or Cleveland. You can camp in any of the 256 lakefront sites and go fishing in Lake Erie. A wonderful sandy beach also allows you to indulge in boating and swimming.
6. Maybury State Park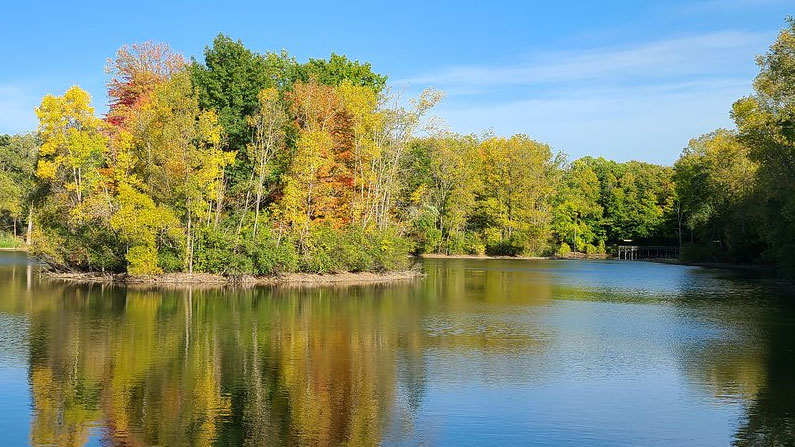 Maybury State Park is the place where you'll find enchanting rolling hills and a hardwood forest. They have trails that are ideal for hiking and mountain biking. If you're visiting during winter, you can enjoy snowshoeing and cross-country skiing. Also a part of the state park property is a working farm.
The interpreters here recreate rural life that will remind you of the early 20th century. They also give demonstrations of rural activities such as harvesting, sheep shearing, and honey gathering.
7. Watkings Lake State Park
This park would be a perfect place for birdwatchers to witness large numbers of migratory waterfowls. They can be seen at the Watkins Lake during their migration in the autumn and spring months. This lake is the main attraction of the park. Besides birdwatching, the state park also offers a walking trail that stretches about 5 miles.