Every region in the state of Michigan in the United States gives you diverse experiences. Each region also has diverse landscapes in store for you. Michigan is located in the upper Midwestern United States in the Great Lakes region. The state is home to over 12,000 lakes. It has many secluded and scenic islands as well as two large peninsulas.
Michigan is home to over 12,000 lakes and has more beaches than the entire Atlantic coastline of the country. During winter, the Upper Peninsula becomes a frozen paradise with plenty of skiing opportunities in Traverse City. If you're visiting during fall, you'll enjoy exploring upper Michigan's charming roadways.
Spring is the best season to enjoy outdoor activities in Grand Rapids and Ann Arbor. Summer is another best season to visit the state's fascinating places. Now, let's take a look at some of the places worth exploring in Michigan:
1. Traverse City
This enchanting city is in the north-western part of Michigan. One of the best experiences in the city would be driving along the Pierce Stocking Scenic Drive. It will take you through a seven-mile route, which would allow you to enjoy some breathtaking views.
The city is also well-known for its spas and golf courses. If you plan your visit to the city during summers, you can participate in some seasonal events. Among them are the fun-filled events such as the Traverse City Film Festival and National Cherry Festival.
2. Mackinac Island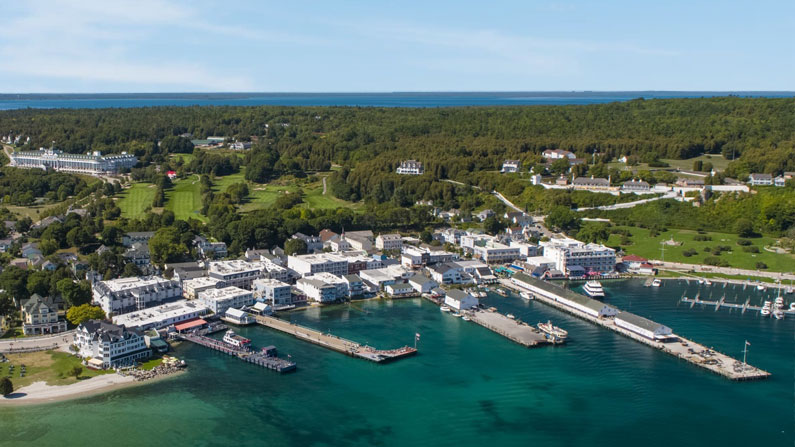 If you wish to experience a vintage summer vacation, head to Mackinac Island. This is one of the best spots for vacations in the state accessible by ferries. You can take a ride on a bicycle or relax amid the stillness of Lake Huron.
Ending your day by watching a mesmerizing sunset from the lake's shores will also be a memorable experience. Besides these activities, there are several other things that you can try during your time spent on the island.
3. Tahquamenon Falls State Park
This park is located on the Upper Peninsula in the northern part of the state. It gets its name from the fabulous waterfalls it's centered around. Tahquamenon Falls State Park mainly comprises woodlands and forests and is close to Lake Superior. The Upper and Lower falls meander amid the Tahquamenon River's towering trees.
The Upper falls goes down a steep overhang about 15 meters. The Lower falls is a series of small cascades that go around an isolated and idyllic island. You can camp in this state park to enjoy its fascinating scenery. While camping in the park, you'll also get the opportunity to witness, black bears, moose and other wild animals.
4. Detroit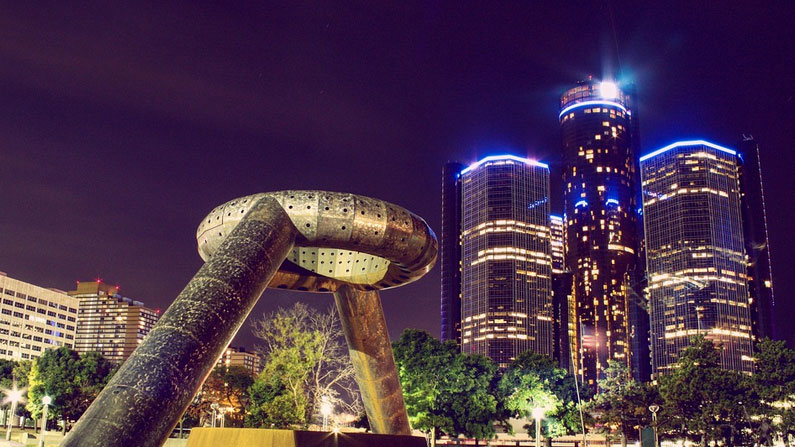 Detroit has been recognized for its significant contributions towards architecture, music, and art. It has had its period of decay and neglect. However, it has become an exciting city in recent times with new developments, business establishments, and some majestic attractions.
You'll get to see an array of Art Deco architecture while getting around in the city. Detroit has an attractive waterfront and a lively theater district. The city also has some world-class museums, such as the Detroit Institute of Arts.